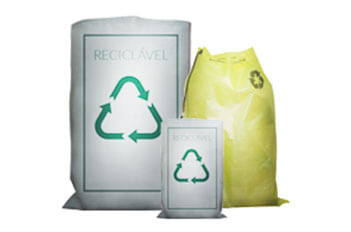 Raffia Woven Bags
Raffia bags, manufactured woven raffia, can have laminated structure by simple covering or coupling with another substrate such as PP film, BOPP, paper, etc. It´s found in its traditional sewn open mouth or valve style, it can also be printed. Usually, sealed valve bags (seamless) allow automatic packaging.
When required, they can have an inner polyethylene bag called liner. The raffia market is concentrated in the commodities products such as packaging for fertilizers, sugar, flour, bran, seeds, animal feed and mineral salt for animal nutrition. Mining industries, chemicals, petrochemicals, plastic resins and others are also buyers of this product.
Our premium line has special bags, used as demonstration for the final consumer.
Zaraplus, a laminated bag structure with BOPP printed internally in HD flexography or rotogravure, has extraordinary and functional presentation.
In this special line, you can find Zarakromus, a most economical generation of raffia, manufactured with lamination with cast PP and external printing.